Forfar Education, which owns and manages Horris Hill school in Newbury, has kicked off plans to realise its firm commitment to become the first fully carbon neutral schools' group in the UK.
Over the past two years, Forfar Education has invested almost half a million pounds in sourcing and providing greener solutions to reduce the carbon footprint of its expanding group of nine outstanding schools and nurseries, striving to ensure that each and every school will be carbon neutral within five years of joining the Forfar family of schools.
This summer, at Horris Hill in Hampshire, more than £75,000 is being invested in low carbon LED lighting, to continue to reduce the carbon footprint of the school – and this initiative is then going to be rolled out across all Forfar schools.
John Forsyth, CEO and Founder of Forfar, said: "Our role is to nurture and instil confidence in the next generation, and just as importantly we need to ensure that there is a world for that generation to enter into.
"This is about doing the right thing at the right time. We need to help the next generation to live in an environmentally responsible way, which develops a sustainable mindset enabling the power and beauty of nature to be admired and understood for generations to come. The Forfar ethos is one of family and community and for these to endure, we must also now weave environmental responsibility and ecological sustainability into all we do, so that our children are inspired to play their part."
As part of Forfar's drive for sustainability, all schools in the group will be carbon mapped to ensure that the environmental footprint is understood. Single use plastics will be banned, food will be sourced from local organic producers and the group will map all ancient trees and maintain hedgerow and wildlife corridors where appropriate.
Over the next few years schools across the group will work together to share resources, plan 'green projects' and build cross-school 'green teams', with Forfar Education providing support to engage them in eco-friendly projects, building their skills and ambitions, while encouraging them, their community and wider society to live in a more sustainable way.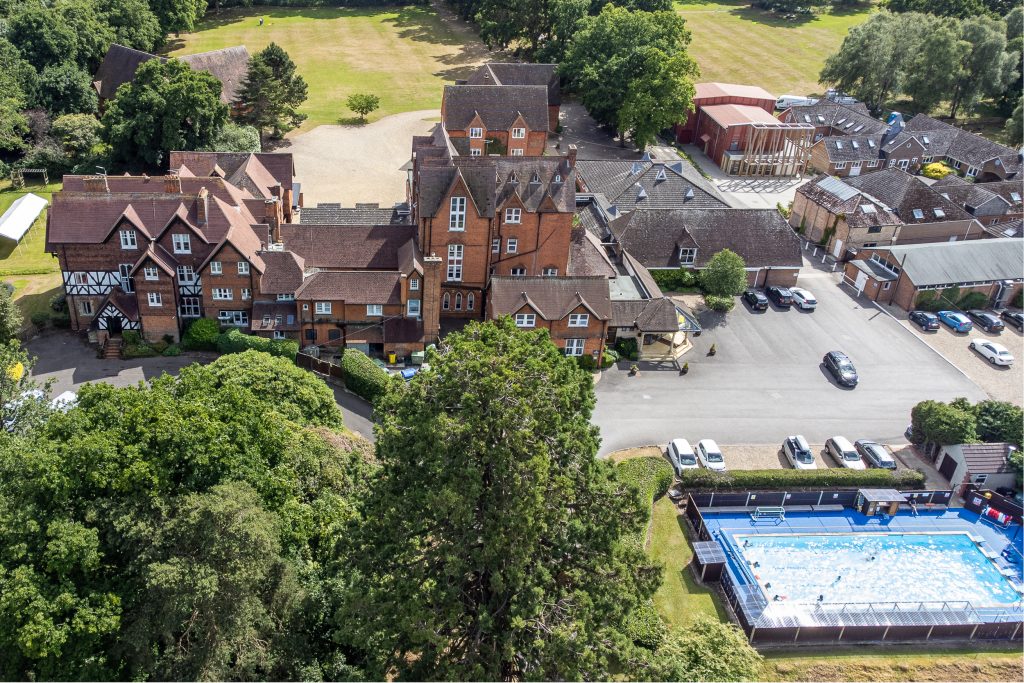 Initiatives will be embedded into the curriculum, involving not just the pupils, but their families, staff members and importantly, the local community. The group also envisages a series of international projects, providing the invaluable opportunity for schools and communities across the world to share environmental information whilst affecting cultural changes.
John added: "As educators, we need to teach our pupils that living sustainably is a responsibility carried by us all – it is not just the concern of policy makers and big business leaders. Learning to be less wasteful and more efficient should be a part of our everyday lives and by teaching positive habits from day one, we aim to nurture a mindset in our children that helps them to grow up to be environmentally responsible adults.
"Our main goal from this initiative is to set a shining example for our pupils about living sustainability and to make the caretaking of our environment a top priority for them as they develop their social attitudes, beliefs and passions."
Forfar believes in a broad holistic education, one that stretches children to their potential, that embeds resilience through team sports, class activities and pastoral care, as well as one that provides an exposure to the great outdoors and the world at large. Its aim is to produce confident well-mannered children, with a strong work ethic who are capable of making the right decisions to ensure their happiness, whatever the future may hold.
The group owns and runs Brackenfield Preparatory School in Harrogate, The Gleddings Preparatory School in Halifax, Park School & Nursery and the Dean Park Day Nursery in Bournemouth, Horris Hill School in Berkshire, Argyle House School in Sunderland and Cameron Vale School in Chelsea and has recently acquired Prenton Preparatory School on The Wirral.