American chicken chain Slim Chickens, which has made a splash in the UK fast-casual dining scene and gained a dedicated fan base, is going all out for its Fourth of July celebrations by renaming it Slimdependence Day!
Although Slim Chickens has only been in the UK for five years, there are now 45 restaurants across the country, with more scheduled to open this year, including outlets at Haven Holiday sites.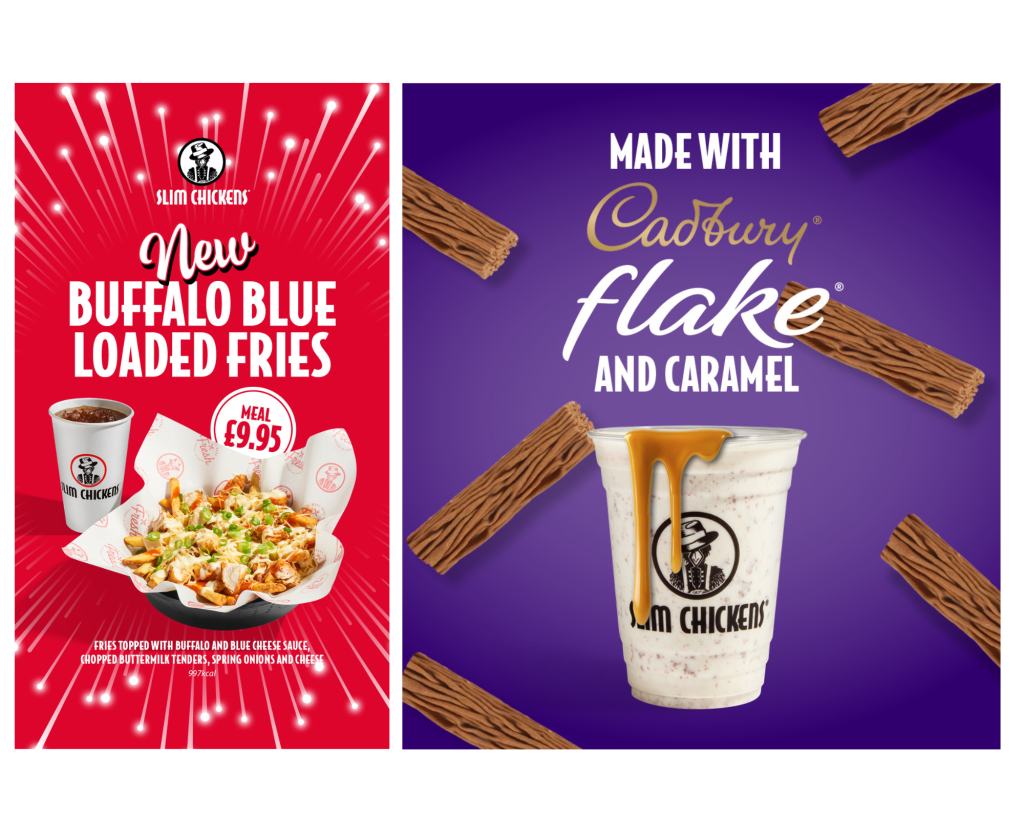 Proud of its American heritage and recognising the love for its authentic American recipes from Brits, including popular YouTuber Chunkz and TikTok icons Brookie and Jessie, as well as Love Island alumna Kady McDermott, Slim Chickens is bringing the spirit of the US holiday to the UK. They hope that people all around the country will join them in making this year's Fourth of July a grand Slimdependence Day celebration.
To mark the occasion, Slim Chickens is introducing two tantalising new items to its menu, launching on July 4th. Customers can look forward to the new Buffalo Blue Loaded Fries and the addition of a Caramel Flake flavor to its already impressive lineup of hand-spun shakes.
In the spirit of celebration, Slim Chickens is also offering a chance to win a trip to New York, including £1000 for shopping! Anyone who purchases a Tenders Meal between June 27th and July 11th and scans their loyalty card in the app will be entered into the draw.
Throughout the Independence Day month, there will be various enticing offers. For example, during the first week, customers can get Four solo Tenders for just £4, in the second week, milkshakes will be Two for £6, and from July 17th, a Solo Wrap is priced at just £2.49. Additionally, between July 24th and 30th, all milkshakes will be available for £3, making Slim Chickens shakes more affordable than most ice cream van cones!
To take advantage of Slim Chickens' offers, customers are encouraged to download the easy-to-use Slim Chickens app. By using the loyalty card scheme and accumulating points, users can enjoy free products and discounts. Those who download the app and make a purchase using the loyalty card will receive 3 FREE wings, and earning three points will entitle them to a free milkshake.
Richard Pigott, Slim Chickens UK Operations Director, said, "The Fourth of July is an incredibly special day in the US, where the Slim Chickens brand was born. We are bringing this party atmosphere to our Slim Chickens restaurants in the UK. Get ready for a sensational event filled with mouth-watering flavours, irresistible deals, and Southern American hospitality that will make this Slimdependence Day truly unforgettable."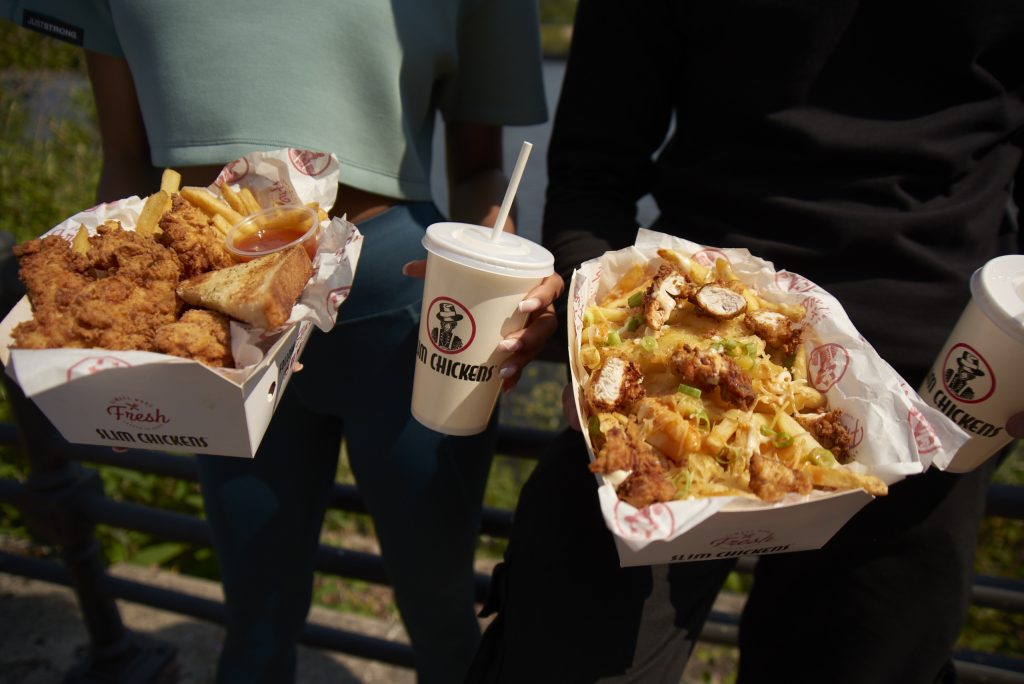 Pigott added, "Slimdependence Day not only marks 20 years of the Slim Chickens brand in the US and five years since our UK launch, but also serves as a thank you to all our followers and loyal customers. For anyone who hasn't heard of us or tried our amazing fresh cooked-to-order chicken, delicious sides, and TikTok trending shakes, this is the perfect opportunity to give us a try. Our time-tested recipe has become a household favourite, with our southern-style buttermilk marinade and hand-breaded chicken ensuring flavor in every order."
He concluded by inviting people in London to head down to the Cambridge Circus restaurant on the Fourth of July to witness the Slimdependence Day parade. The festivities will include traditional Fourth of July-style acts such as stilt walkers, fireworks, and, of course, an abundance of food. On that day, for just £4, everyone can enjoy four Slim Chicken tenders, and those who purchase a Tenders Meal will have a chance to win a trip to New York.
For more information, visit www.slimchickens.co.uk or follow @SlimChickensUK for further updates.