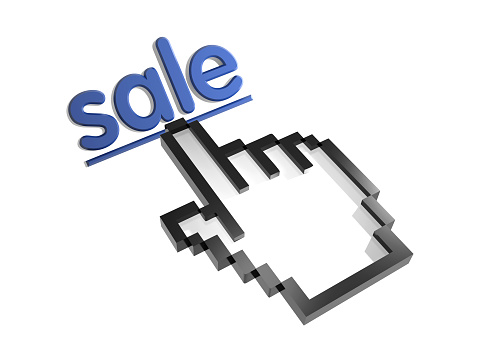 Gone are the days when the only way to sell your home was by having multiple open houses and keeping your front door open for all those potential buyers. Now, thanks to the luxury of technology and the internet, sellers can easily sell their homes online. This is a particularly useful strategy for homes of a lower value. If your property is valued at a high price, then it is usually advised to sell your house through the conventional process which involves hiring an independent estate agent. So, here is a step by step guide to selling your house online.
1 Find the right estate agency to list your home
Just like choosing the right estate agent to sell your house offline, you need to find the right website or estate agency to list your home online. Do your fair share of research and read multiple reviews and feedback before you make a decision. Your local estate agent will be able to advise on the right portals to list your property. On some portals, you can get a great price, whereas, on the wrong website, you might not even be able to close a deal.
2 Stage your home and take beautiful pictures
when listing your home online, the best way for potential buyers to see your home is through pictures. So, make sure your home is decluttered and ready for your agent to organize lots of beautiful photographs. They will ensure that the best features of your home are visible and will hire a professional photographer to market your property in the best light.
3 Opt for a 360-degree virtual tour
A 360-degree virtual tour of the house has become very common during the Covid-19 pandemic, especially for premium homes and properties. Most estate agents offer 360-degree tours -– that way, when potential buyers are looking at your property online, they can use this virtual tour to get a feel of the place. In the future, 360-degree tours will essentially become the norm, so you might as well make the most of it by putting your best foot forward.
4 Get a home valuation
Before you can list your property online, you need to know the value of your home. The best way to know how much your property is worth is by opting for a home valuation. There are quite a few instant online valuations on various estate agency websites that are free, but they might not always be 100 percent accurate. Instead, get in touch with your local estate agent to find out the value of your home.
5 Have detailed descriptions

When your property is listed online, you're going to want to make sure there is a detailed description of the entire home. From the number of bedrooms to the number of bathrooms, details of the kitchen and the bathrooms, the floor plan, the layout, every little detail should be mentioned. Make sure your estate agent is aware of any special features that your home might have, such as an indoor fireplace, a spacious garden, an outdoor hot tub and so on. You must mention accurate details of your home, otherwise, you may not be able to close a deal when the potential buyers come to visit your property. Before the listing goes live, all the details should be checked thoroughly and the pictures should look perfect. After all, first impressions matter!
6 Opt for a premium listing
On most agency websites and real estate portals, there is an option to post your listing as a premium listing. This ensures that your property is shown to more people, which in turn increases the likelihood of actually closing a deal. By paying for a premium listing or paying a certain fee to advertise your property on the portal, ensures that the maximum number of buyers will see your property.
Now that everything is in order, all you have to do is wait for potential buyers to fall in love with your property! It's that simple.