BRITS FALL HEAD OVER HEELS… FOR HEELS
FASHION BRAND, I SAW IT FIRST, REVEALS SEARCHES FOR HIGH HEELS HAVE ALMOST DOUBLED – FOLLOWING THE A-LIST RED CARPETS
Brits have fallen headfirst for high heels and formal wear, following this year's BRIT and BAFTAs, according to new data released today.
Fashion brand, I Saw It First saw searches for 'high heels' increase by nearly double in the past week alone, as Brits were inspired by the A-list stars walking the red carpet.
Following the looks on show at the awards, searches for high heels surged by 92% compared to the previous week, inspiring Brits to put away the trainers and smarten up on footwear.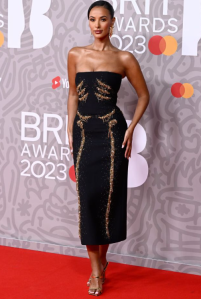 Get the look: Barely There Heeled Sandals
Was: £30.00 Now: £9.00
It's no surprise that monochrome outfits dominated this month's BAFTAs, as I Saw It First saw a 75% spike in searches for 'black dresses', with customers eager to find the perfect LBD, inspired by model Winnie Harlow's elegant number.
Get the look: Slinky Cowl Neck Chain Back Bodycon Mini Dress
Was: £35.00 Now: £11.00
Meanwhile, formal wear continues to storm the red carpet, as the brand saw spikes for 'blazers' (64%) and 'blazer dresses' (59%), with Brits favouring the tailored look.
And that's not all… jumpsuits (61%), white dresses (58%) and midi dresses (54%) saw an increase in demand this week, as the nation prepares to fill the diary with events.
A spokesperson, from I Saw It First, said: "Awards season always sets some of the hottest trends of the year, so it's no surprise Brits have been inspired to get dressed up.
"This year's fashion was some of the best we've seen and it certainly made an impact, with the nation hot on the heels of every trend.
"As the evenings get lighter and we have a summer of events to look forward to, I Saw It First is always on hand with looks to suit every occasion."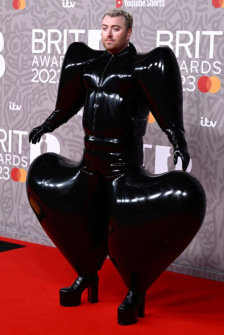 Get the look: Stretch Faux Leather Platform Ankle Boots
Was: £40.00 Now: £28.00
Make an entrance at every event with occasionwear and tailoring at I Saw It First: https://www.isawitfirst.com/collections/occasion.