Global figures mark Day of the Girl with a challenge for the world of sport
Naomi Osaka, Billie Jean King, Lord Sebastian Coe join figures from business in a virtual debate as part of Laureus' SPORTSLab concept
LONDON, October 11, 2021 – To celebrate International Day of the Girl, Laureus has brought together leading voices from the world of sport to discuss the development of women's sport across the globe and how more can be done to ensure equality of choice and opportunity.
This combination of thought leaders ties in with the launch of Laureus' new digital platform new platform, SPORTSLab. Laureus SPORTSLab brings together the most advanced thinkers and aims to establish an innovative, solutions-based dialogue at the highest level about how Sport can tackle the pressing issues of the day.
Included in the first ever virtual SPORTSLab panel discussion, released on International Day of the Girl (October 11) are a collection of some of the most forward-thinking, innovative leaders and advocates for women's sport.
Naomi Osaka – Laureus World Sportswoman of the Year and four-time Grand Slam tennis champion, advocate for girls in sport and mental health
Billie Jean King – Former world no.1 tennis player and 2021 Laureus Lifetime Achievement Award winner and legendary campaigner for equality
Lord Sebastian Coe – 4x Olympic medallist and President of World Athletics and former chair of London 2012
Nawal El Moutawakel – The first Moroccan, African and Muslim woman to win an Olympic gold medal
Stacie June Shelton – Global Head of Education and Advocacy for the Dove Self Esteem Project
Laureus uses sport to address issues relating to the United Nations Sustainable Development Goals, the focus of the discussions covered by Laureus SPORTSLab. This edition discusses various issues women and girls face around the world to determine if and how they can be addressed through sport.
The panellists shared their perceptions of the challenges and the nature of opponents facing women and girls, combining their shared expertise on the subject and their positions to make a difference, to help develop Laureus' thoughts on how sport can be employed to address these issues.
Below is a summary of some of the topics covered, with key quotes. The full video is available here.
Barriers to Sport for Women and Girls
Women and girls are statistically more likely to drop out of sports and less likely to pick sport up again later in life. Opportunities to get involved should they want to however, are limited.
Billie Jean King said: "We have to treat women's sports, and all genders, equally. And we have to create the investment financially, the enthusiasm, the media. 40% of sports are played by women, and we only get 4% of the attention. So we need just as much attention, but girls are always told, we should be happy with the crumbs. And we have to stop that.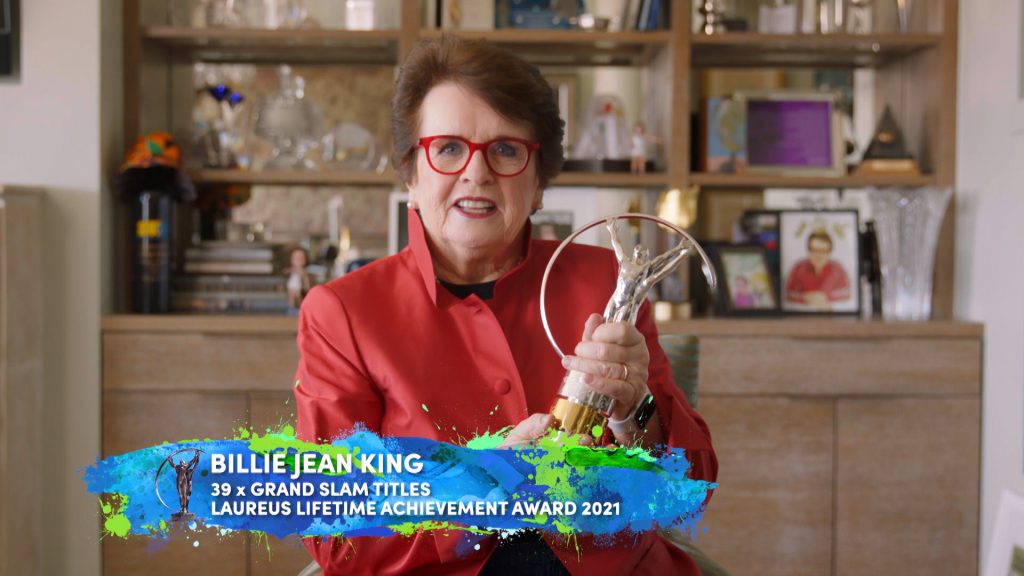 "You have to think of us as having the cake, the icing, and the cherry on top, just like the men. It's very, very important. And we need to include all genders. We have to figure that out, with the transgender situation. We have to make sure that, that everyone has a chance to play."
She later added her advice to the next generation of young women and girls: "To the next generation of women in sport, keep fighting, keep doing the right thing, keep trying to create opportunities, also learn the business of your sport. Learn the other side of your sport, not just as a, as a player, or as an athlete, but understand the people who provide the opportunities."
Sport's role in making a difference to major issues
Naomi Osaka commented: "Regarding my activism on the court, I think it's important to use my voice, because for me I feel like I often hold back a lot, and I often worry about what people think of me, but if you have a platform, I think it's very important to use it.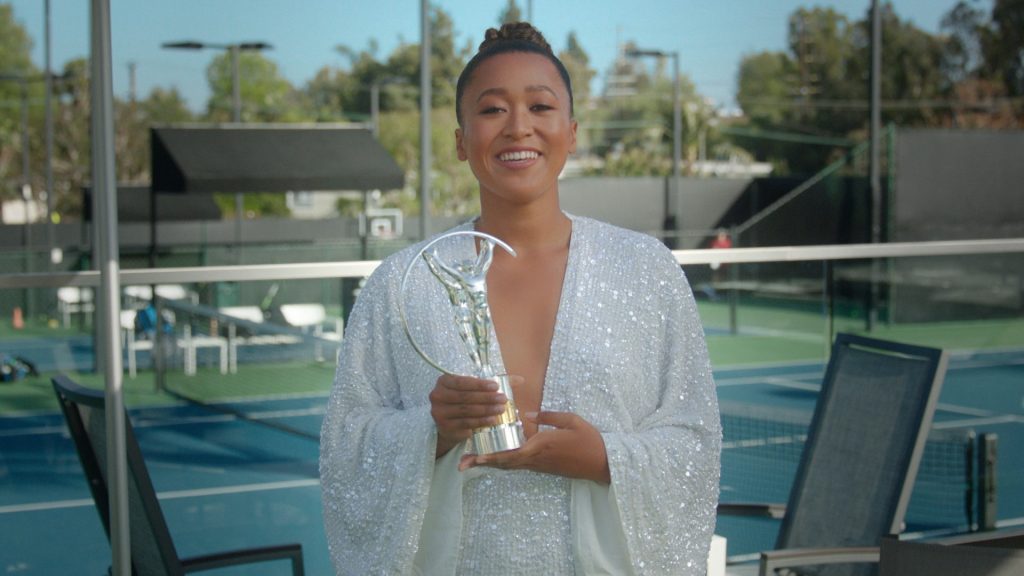 "Sport has changed my world. By letting me travel to many different places and experiencing so many new things that I definitely wouldn't have experienced if I wasn't playing tennis."
Trailblazer, Nawal El Moutawakel has used her voice as a platform to make a difference to her communities, added: "Young girls need to practice sports and physical education because of, all the values that sports teach you. [Sport can] teach you self confidence, teaches you self esteem, makes you a stronger person today than tomorrow, and because of all this, these young girls today can become flag bearer of their nation.
"Sports gives you determination, it gives you self confidence, empowers you. [It] has so many values that if you use them, you can be successful in your life. As an [Laureus] Academy Member, I, with my other teammates, am trying to send the message of hope through sports. It's all about excellence. It takes you away from so many bad things like violence, discrimination, drugs, doping, cheating, and it teaches you lots of good values that you can use in your daily life."
How sport has changed for women
Track and field icon, Lord Sebastian Coe shared his thoughts and experiences: "I think in the last 20 or 30 years the sport has changed for women, but most importantly women have changed our sport. On the field of play we now have 50 50. So there's not an event, that a man does that a woman doesn't compete in. And that's not always been the case. It was only in 1984 that women were allowed to run at the Olympic Marathon, and in 1964 for the very first time, they were able to run 800 metres in an Olympic Games. So the world has moved on. But the most crucial element has been the empowerment of women in positions of administration, coaching and technical officialdom.
"We still have a mountain to climb, but in world athletics the constitutional reforms of 2016 meant that by 2027 it will be constitutionally illegal not to have a 50–50 gender split across all our government structures. And that is really important because although we have equity on the field of play, we are still someway off allowing women to feel permission, to take their place in our sport at the very highest level."
Assessing society's role in helping girls get involved, and remain in sport, Coe concluded: "There's a lot more that society can do to engage young girls in sport, but I think there is also a whole heap more that sport can do, and we have to be much more recognising of some of the cultural, social, and occasionally political inhibitors that really prevent women from feeling that sport is for them. Sometimes it's the way that it's taught."
The biggest issues facing women and girls from a public health perspective
Dove's Stacie June Shelton, an experienced award-winning public health professional said: "Broadly, we know, for girls and women, that quality of care, including having care in services and, pharmaceuticals and everything tailored for them is really lacking. As well as the access. We know the data shows us that female identifying people are disproportionately impacted by body image concerns or body dissatisfaction. So if you look at any population, you will find that the female identifying group of that population would have higher prevalence rates of body dissatisfaction.
"Globally we know that there are a lot of pressures on girls and women for their self worth, for their value, for their success is dependent on appearance and they feel other pressures. In regards to physical activity, we feel like there's again lots of access issues; access to facilities, coaches who are trained to support young females, as well just having the type of activities they like to do offered."
(Main photo by Boris Streubel/Getty Images for Laureus)